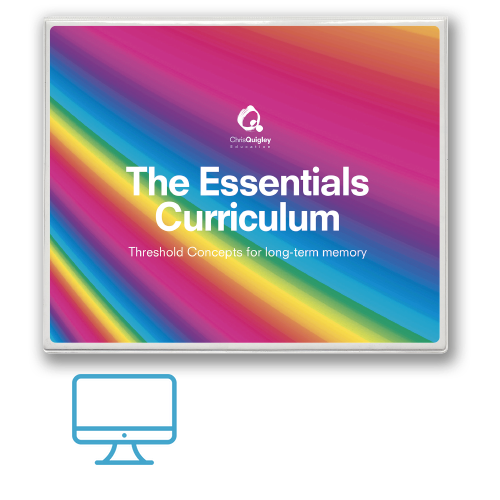 Essentials is a simple to use Primary Curriculum that helps you to:
Plan for Breadth
Plan for Progress
Assess and record progress.
It includes all National Curriculum subjects and exceeds the requirements of the National Curriculum. Its clear, simple layout splits each subject into four sections:
Essential Characteristics
Breadth of Study
Threshold Concepts
Progress Milestones.
The Essentials Curriculum website contains materials to help you to plan for progress in all subjects and assess pupil progress in core subjects.
The website allows up to 15 users (additional users may be purchased), access to all the resources including assessment and planning materials.
If you require more users for the Essentials website, please get in contact with us directly.
Click here to sign up for a 1 day trial of the Essentials website.