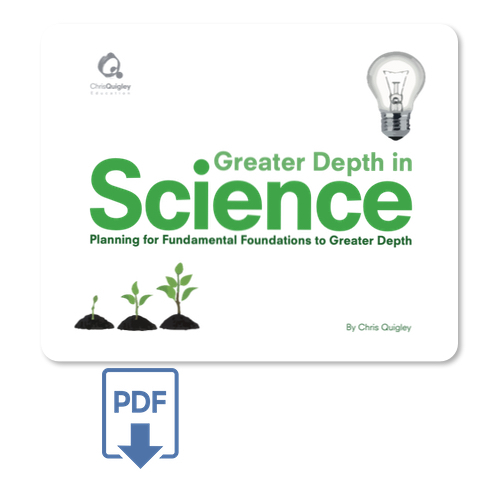 Greater Depth in Science - e book version
To plan for progress, different types of tasks may be created that prove to the teacher that pupils are gaining a deeper understanding of the same content.
The examples in this file show how pupils working on Milestones 1, 2 or 3 may progress from a BASIC to an ADVANCING and then a DEEP understanding of an aspect of the science curriculum by completing the PoP (Portrayal of Progress) tasks.
Chris Quigley's Essentials Curriculum defines the Essential Characteristics of a scientist; these traits are the basis for creating the PoP tasks in Section 3 of this resource.
Greater Depth in Science is a resource designed to help teachers: understand the concept of greater depth in science, plan activities that will lead to progression from fundamental foundations to greater depth, see examples of pupils' work that show progression and assess progress.
Alternatively you can purchase the physical version
here