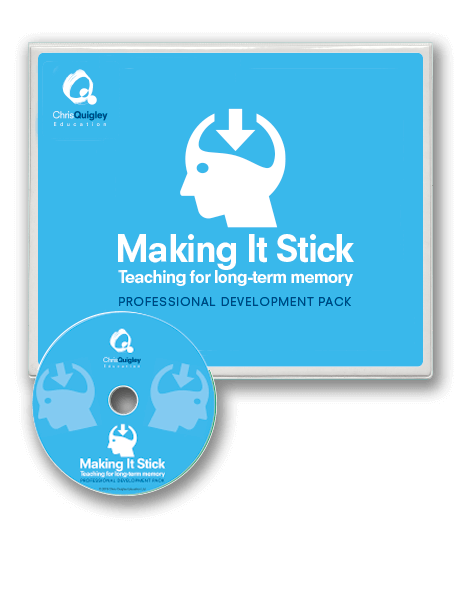 Making it Stick: Teaching for Long-term memory
Everything you need to deliver your own evidence-based CPD in teaching for long-term memory. The pack includes:
Power Point slides (some with video and animations).
Presenter's handbook including background information and research summaries.
Presenter tips for delivering each slide.
76 practical 'Making It Stick' ideas including advice for curriculum design and classroom practice.
'Making It Stick' staffroom poster.
This pack also includes references to the research (plus much more) that Ofsted used in creating its 2019 framework.